About PayPal
PayPal is a leading technology platform company that enables digital and mobile payments on behalf of consumers and merchants worldwide. We put our customers at the center of everything we do. We strive to increase our relevance for consumers, merchants, friends and family to access and move their money anywhere in the world, anytime, on any platform and through any device.
We provide safer and simpler ways for businesses of all sizes to accept payments from merchant websites, mobile devices and applications, and at offline retail locations through a wide range of payment solutions across our Payments Platform, including PayPal, PayPal Credit, Venmo and Braintree products.
Stock Information
:
11:52 AM EST on Dec 15, 2019
Upcoming Events
More events are coming soon.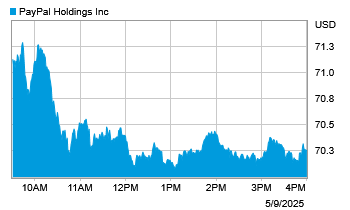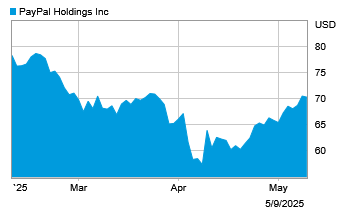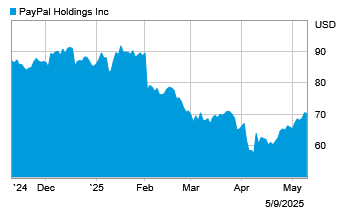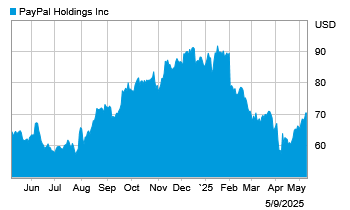 Archived Events
Dec 3, 2019at 9:40 AM PST
Dec 3, 2019 at 9:40 AM PST
Dec 3, 20199:40 AM PST
Nov 20, 2019at 2:00 PM PST
Nov 20, 2019 at 2:00 PM PST
Nov 20, 20192:00 PM PST